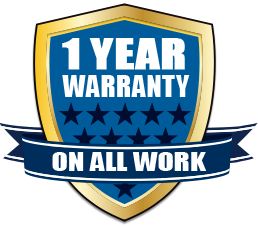 Looking for expert masonry contractors to fulfill your landscaping vision? Need a strong team of professionals to complete the asphalt paving for your commercial parking lot? No matter the scale of your project, you can rely on Nevada Pavers & Stone LLC. Reno's top team of concrete contractors, paving contractors, and masonry contractors, we have the dynamic set of skills you need to get the job done right. We never cut corners or compromise on the quality of our materials, doing everything we can to make sure your retaining wall, outdoor fireplace, poured concrete patio, or other form of hardscaping is completed to our very high standards. Customer satisfaction is our number-one priority. For a free estimate, call today!
Stone Masonry, Asphalt Paving & More!
Licensed & Insured Masonry Contractors
Full-Year Warranty
Free Estimates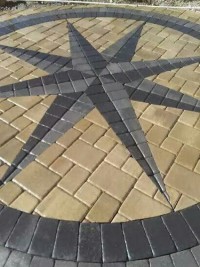 Nevada Pavers & Stone LLC is proud to serve local homes and commercial properties alike. If you're located anywhere in the Reno area, you can count on us to deliver the first-class masonry services that you won't get from any other company around. Whether you're in Reno, Sparks, Sun Valley, Verdi, Wadsworth, Crystal Bay, Cold Springs, or another community in Washoe County, call our team for your next hardscaping project. We'll arrive right on time and work efficiently to leave you with truly impressive results. 
When it comes to customer service, Nevada Pavers & Stone LLC is second to none. We go above and beyond to provide each and every customer with a remarkable, positive experience. Our level of customer care never wavers, no matter how large or small your project. We approach every job with a fresh slate, whether it's parking lot paving, driveway sealcoating, or custom fire pit installation. Our one and only goal is to make you 100% happy with our work.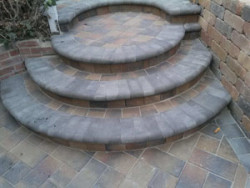 In addition to customer satisfaction, we're also committed to affordability. We keep our prices honest and competitive because we want to give you the biggest bang for your buck. That's why we offer free estimates and protect your investment in our masonry or concrete services with a full, 1-year warranty. You'll be hard pressed to find a better deal in Reno.
For your extra protection and peace of mind, Nevada Pavers & Stone LLC is fully licensed and insured. We have over 9 years of experience in the trade, and we're ready to make your landscaping vision a reality. Call or e-mail us today to schedule your appointment!