Poured Concrete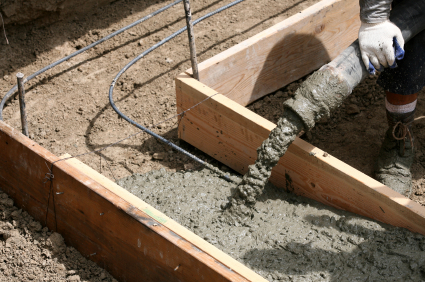 Looking for professional-grade poured concrete services in Reno? You've come to the right place. Nevada Pavers & Stone LLC is the team of local concrete contractors you can depend on for precision, efficiency, and long-lasting workmanship. Whether you need us for a poured concrete patio, garage floor, or sidewalk, you can rest assured that you'll receive unrivaled attention and customer care at a truly affordable rate. Your satisfaction is of the utmost importance to us. To learn more about the many ways poured concrete installation can improve your property's functionality, contact us by phone or e-mail today. 
Concrete is one of the most durable construction materials in the world. Thankfully, it's also extremely versatile. From poured concrete floors for large warehouses to poured concrete walkways for average homes, the possible uses are countless. At Nevada Pavers & Stone LLC, we're well versed in a wide variety of concrete services, and we'll put our expertise to the test for your property. Our concrete contractors have over 9 years of experience in the trade pouring concrete slabs for:
Floors
Walkways and sidewalks
Pool perimeters
Driveways
Curbs
Patios
And more!
As fully licensed and insured concrete contractors, we're available for work on residential and commercial properties alike. We also offer an impressive 1-year warranty on all of our poured concrete services because we want you to feel confident that all of our poured concrete floors, patios, and walkways are built to last. We never cut corners when it comes to the quality of your concrete services. 
Diverse Poured Concrete Services
At Nevada Pavers & Stone LLC, our skills extend far beyond basic concrete installation. Although we use an unmatched degree of precision when it comes to pouring concrete slabs, we can do a lot more than that: We're also available for major concrete repairs. For example, if your previous concrete contractor left your driveway bumpy and uneven, we can dig it up and redo it for you. Or if you simply have a poured concrete patio that's old and starting to fall apart, we can patch it up. Whatever you need, our concrete flatwork contractors are here to help. 
Give us a call today to get your free estimate and to learn more about our poured concrete services!