Sealcoating
Do you have a paved surface that is starting to look the worse for wear? Over time, exposure to gasoline, motor oil, de-icing agents, and weather can leave you with faded, cracked, and otherwise damaged pavement. You can fight back with asphalt sealcoating from Nevada Pavers & Stone LLC for your residential or commercial property. We're pleased to provide parking lot, walkway, and driveway sealcoating throughout the greater Reno area. We'll help you protect your concrete and asphalt surfaces while also keeping your property looking and functioning its best. Call or e-mail us today to learn more, and to get a free estimate for the residential or commercial sealcoating you need!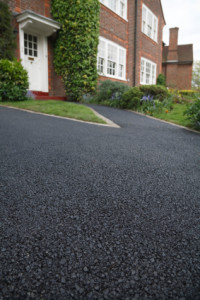 Sealcoating a driveway or parking lot is one of the best things you can do for your property. For best results, we recommend doing it once a year. Some of the many benefits include: 
Pavement weatherization: Applying sealcoating can stop moisture accumulation and seepage, which can cause cracks to worsen and eventually lead to potholes and other issues.
Oxidation prevention: Asphalt sealcoating can block the sun's harmful rays, which can cause cracking and other damage.
Future savings: Do you want to be able to avoid costly repairs, or even having to replace your entire paved surface? Sealcoating asphalt lengthens its life, so you won't have to blow your budget on expensive repaving.
At Nevada Pavers & Stone LLC, we're available for sealcoating asphalt and concrete surfaces alike. Using either a squeegee or a spray-on treatment, depending on the nuances of your surface, our proven two-coat process ensures long-lasting results for your driveway or parking lot. We care about quality workmanship and attention to detail, so you can expect a great finished product no matter what. We even offer a 1-year warranty on our labor, so you can look forward to parking lot or driveway sealcoating that really goes the distance. 
Customer-Driven Sealcoating Contractors
One of the things that sets us apart among sealcoating companies in Reno is the fact that we put the utmost emphasis on customer satisfaction. We know that there are a lot of dishonest and unreliable sealcoating companies out there, and that's why we go the extra mile to prove how valuable you are to us. We personalize all of our asphalt sealcoating services, arrive on time, and leave no mess behind when we're finished. Not only do we offer warranties for a full year, but we also keep our rates as affordable as possible. In fact, our prices for driveway and parking lot sealcoating are some of the lowest you'll find among other local sealcoating companies. On top of that, we provide free estimates before every job.
Sealcoating a driveway or other surface is a breeze when you turn to Nevada Pavers & Stone LLC. Whether you need us to seal a concrete driveway or an asphalt parking lot, we'll give you reliable and durable results. If you care about working with sealcoating contractors that are efficient, effective, and reasonably priced, you've come to the right place. Call now to schedule an appointment!
Seal Coating
Driveway Sealer
Sealcoating